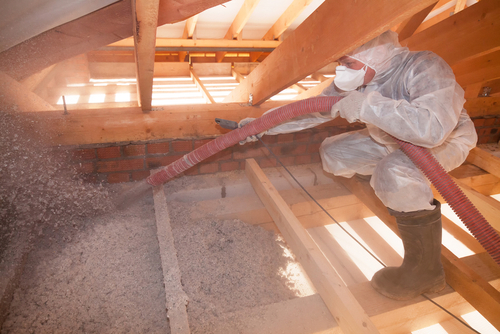 Insulation | Greensboro NC | High Point NC
Insulating or re-insulating your home is a big decision. At Alamance Insulation we can help you make the best decisions. We can help you choose the appropriate type of insulation and correct R-values (insulating properties). We offer roll insulation, blown insulation, spray foam insulation and more. Using thermal imaging technology, we can identify those areas of your home that need the most attention. Call today to schedule a free consultation.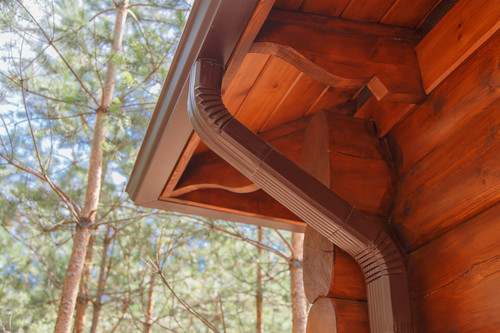 Gutters | Greensboro NC | High Point NC
Did you know that 1 inch of rainfall on an average sized roof causes almost 2,000 gallons of water to shed from your home? Gutters are an important element of your home's moisture control. Add to that the snow and ice damage that can result to your existing gutters and you can see the importance of proper gutter installation and gutter repair service. Our experts at Alamance Insulation can help you select the right gutter system for your home.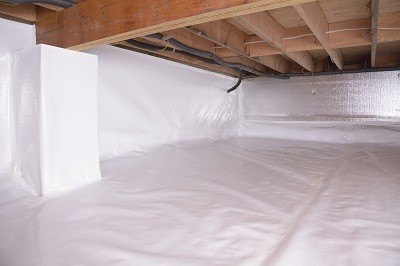 Moisture Barriers | Greensboro NC | High Point NC
Moisture and Vapor Barriers–These terms essentially refer to the same thing. Moisture barriers and vapor barriers are both building materials designed to prevent water from getting past the barrier. Mostly used in crawlspaces, these and other methods can completely encapsulate these areas allowing you to breathe easier, reduce your energy bills and protect your property from moisture damage and molds. Contact us for more information!
Welcome to Alamance Insulation! Before giving us a call, how about a little primer on insulation?
R-value
The "R-value" of insulation represents the maximum thermal performance of that material. While there is a wide variety of types of insulation, the full R-value is only realized when the materials are properly installed. Homeowners can sometimes install some types of insulation themselves. Other types require professional installation. Learn more about types of insulation here: Insulation Types.
Finding Insulation Professionals
First, get a cost estimate for the R-value you need, and don't be surprised if quoted prices for a given R-value installation vary by more than a few factors. We take many different variables into consideration, including sealing air leaks beforehand.
One of our estimators may inspect house framing members including wall studs and attic/floor joists if needed to make sure that the correct type and amount of insulation is recommended.
If you choose to install the insulation yourself, follow the manufacturer's instructions and safety precautions carefully and check local building and fire codes. With that said, many manufacturers require that their product be installed by professionals, if for nothing else to preserve the warranties.
Give Alamance Insulation a call today for a free quote: (336) 584-1117
Alamance Insulation Service Areas
Call us for more information!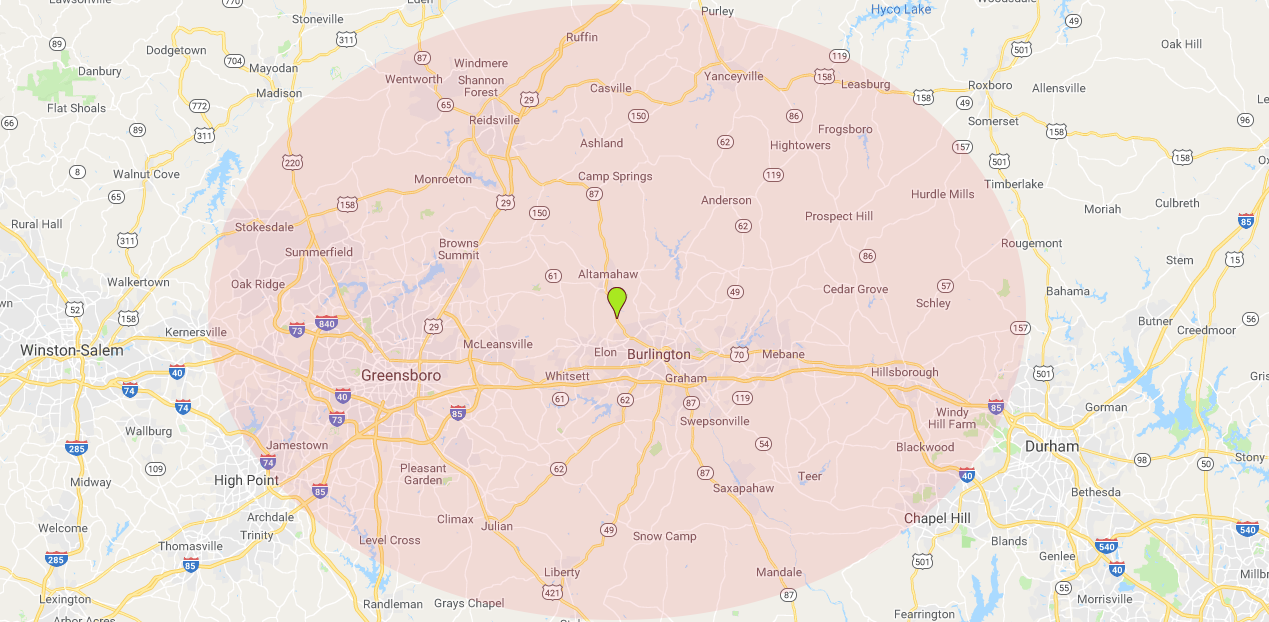 Alamance Insulation & Gutters | Greensboro NC | High Point NC
Located in Burlington, NC, 
Alamance
Insulation
has been proudly serving the Triad area for over 20 years. We provide quality
gutters
and 
insulation
 for our clients across central North Carolina, including Greensboro, Burlington, Mebane, Hillsborough, and High Point, NC. Whether you need installation or repairs done, we offer a variety of gutter, 
insulation
, and moisture barrier services that will ensure the safety of your home and the comfort of your loved ones.
At 
Alamance
Insulation
, top-notch customer service is not our only goal; we also believe in the importance of supporting our community, which we do through our involvement in Habitat for Humanity and our membership with the
 

Alamance

 Home Builders Association
. We believe that a strong company is built on hometown pride and honest, reliable service. We live where we work, so we see all of our clients as our neighbors, which means you can always trust us to do the job right.
When it comes to
insulation
, we've got you covered. We can install and help you maintain your attic insulation,
radiant barriers
,
air seals
, blown insulation, and spray foam insulation. As for moisture barriers, we're happy to help you with your crawl space doors, sealed crawl spaces, and other encapsulated crawl spaces in your home.
Weatherizing your home
is essential, because it will save you time, energy, and money in the long run. If you need help deciding
where to insulate in your home
, we can help with those big decisions too. You'll also need to consider the
types of insulation
that will be the most efficient in your home. Let a professional help!
In addition, let us help you with all your
gutter and downspout
needs. Installing and maintaining gutter systems around your house is essential to keep your home protected from water backup and debris. Plus, your gutters should look nice! We specialize in gutter installation, including seamless gutters and gutter guards. Among some of our many products are copper gutters, gutter covers and accessories, and seamless metal gutters. We also offer excellent gutter repair services. Cleaning your gutters regularly is just as important as installing them in the first place, and we can help with that as well. We offer gutter cleaning and maintenance so that you can save your time and energy.
If you are looking for a locally owned 
insulation
 and gutter company in the Triad area, look no further than 
Alamance
Insulation
, centrally located in Burlington, NC. We are proud to provide services that not only protect your home from the elements, but that provide energy efficiency for your home and our community as well. We love what we do and we value our customers, which means you can always count on us for reliable and quality 
insulation
 and gutter services.